PVC SIGNS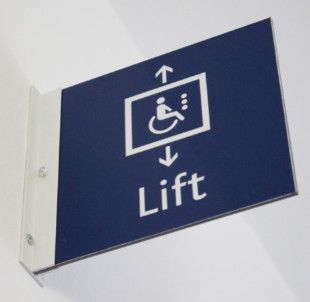 PVC signs are a popular choice for indoor signage. They are both lightweight and thin with a professional looking smooth, satin finish that virtually eliminates reflection and glare. PVC is for indoor use only, as extreme heat can cause the material to warp. But PVC signs are also waterproof, durable and easy to mount using screws, double sided tape, adhesive or our blind fastener system.
PVC Signage is usually used for:

Business and Office Signs
Retail Store and Display Signs
Warehouse & Factory Signage
High-End Trade Show Signs
Hanging and Floor Signs
Sizes:
We can produce your PVC sign in any size.
Order: Message us today for your free quote, or call us at 905-946-1091
Quick Quote: Tell Us About Your Project to Receive Your Free Quote