DOOR HANGERS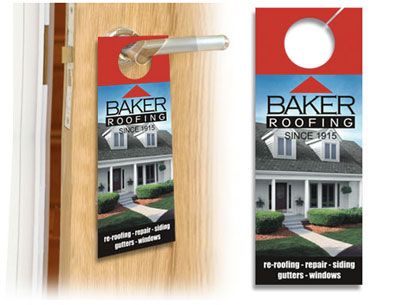 Door Hanger marketing has proven to be an effective advertising technique. Door hangers are a great way to ensure that your potential customers see your marketing message by greeting them right at their front door! At Beaver Creek Printing we produce high quality door hangers for an affordable price!
Sizes: We can create your door hangers in a variety of sizes and shapes (upon request). Our two most popular sizes are:

Special Features
: Get the most out of your door hanger advertising by combining your door hangers with a tear off business card or coupon.
Order: Message us today for your free quote, or call us at 905-946-1091
Quick Quote: Tell Us About Your Project to Receive Your Free Quote