EVENT TICKETS / RAFFLE TICKETS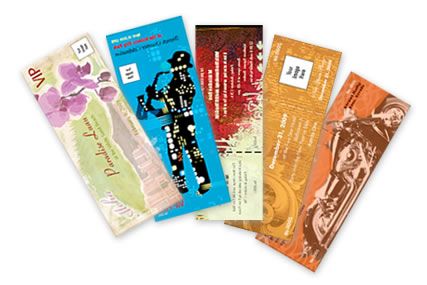 You're planning an event? We print event tickets! Not to mention raffle tickets, gift certificates, and coupons. For every gathering, Beaver Creek Printing has the tickets you're looking for at the price you want.
Why choose our tickets?
Perforated Tickets: We can print your tickets with a perforated removable stub.
Individual Numbering: We can print a unique number on every ticket in either one or two positions.
Colour: We can print your ticket in any combination of colours from 1 colour to beautiful full colour.
Sizes: We can print your tickets in any size that you would like. Our most popular size is:
5.5'' x 2'' with a 1.75'' Perforation
Order: Message us today for your free quote, or call us at 905-946-1091
Quick Quote: Tell Us About Your Project to Receive Your Free Quote