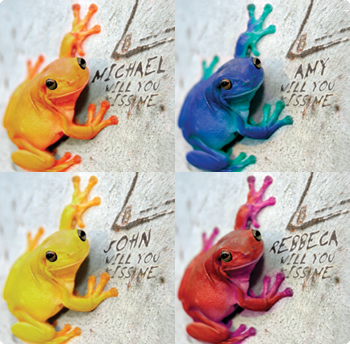 Let your customers know that they're special by sending out personalized letters and flyers. Variable data printing is a unique and innovative tool that allows you to produce marketing collateral that speaks to your customers and prospects on a personal level, making them feel you understand them, their needs and their challenges.
Variable data printing is a form of digital printing that produces customized printed documents targeted to your individual prospects. Although only one base version is designed, text and graphics within the document can be changed to produce an unlimited number of customized messages.
Variable data printing allows you to customize every brochure, card or letter with a specific message – even the recipient's name within an image! A customized message gets attention and you get better results.
Order: Message us today for your free quote, or call us at 905-946-1091
Quick Quote: Tell Us About Your Project to Receive Your Free Quote